ICE RINK - SKATING/HOCKEY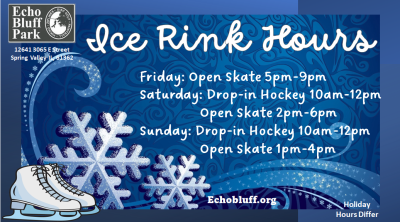 Illinois Valley's premiere Ice Skating Rink opened in the fall of 2008. The professional rink is available for skating, hockey clubs and parties!
The Ice Rink is open for 23-24 season. Our outdoor ice rink is open with tempertures up to the mid 40s. Unfortanley if it is raining we our closed as skating in rain damages the ice. Hope you get the oppurtunity to visit us this season.